Median Mommy is looking for guest posts and bloggers to celebrate prefolds. You can find up more below. Please sign up if you are interested in joining!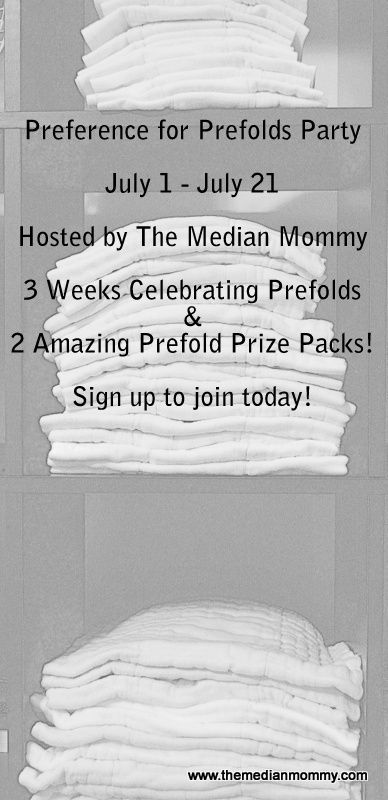 Help me celebrate a year of cloth diapering, (my son's 1st birthday),
I'm looking for 18 other bloggers to sign on to party with me!
I'm also looking for prefold/flat diapering related guest posts.
Bloggers are allotted 1 free link on the giveaway form for an announcement post AND promoting (blog, Facebook, Twitter, etc.) a minimum of 2X per week of giveaway. One additional link may be purchased for $3.
Email me with any questions.